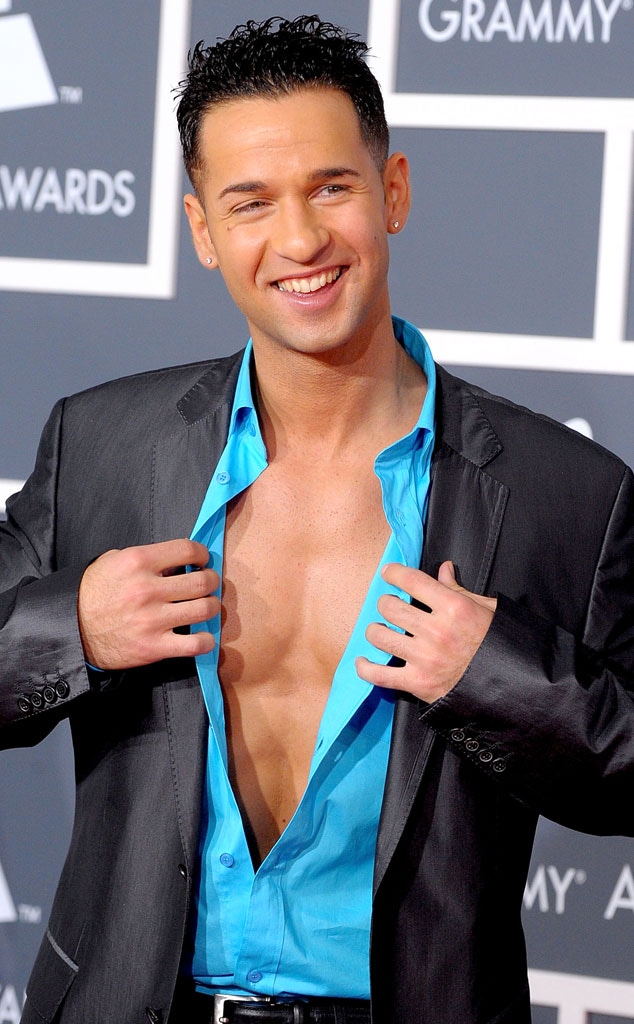 Jason Merritt/Getty Images
Check out The Situation taking control of the situation! 
Mike Sorrentino has inked a deal for the third season of Jersey Shore and he's confident that the rest of the raise-seeking cast will soon follow, says his manager, Michael Petolino, who calls his client's contract "a great new arrangement."
Perhaps he's getting paid per ab.
According to The Hollywood Reporter, all eight of the principal castmembers were close to signing new contracts today after initially asking for $30,000 per episode.
Nicole "Snooki" Polizzi, Jennifer "JWoww" Farley and the rest of their partners in crime made $5,000 per episode in the show's breakout season and $10,000 per for season two, so that would amount to a 200 percent raise.
Ongoing salary negotiations were reportedly holding up production on the rest of the current 24-episode season, which premieres July 29, but the raises won't go into effect until cameras start rolling on season three. Endless summer, indeed.
MTV released the following statement earlier today: "We don't comment on any contractual conversations. Season 2 premieres July 29 and production is on schedule."
And the Situation is ahead of schedule!
"Mike has been packed and ready to go for days for Jersey Shore 3 and is excited to move forward with the shooting," continued Petolino's statement.
"After hearing there was a rumored strike by the cast, Mike decided in order to get season 3 done, he was going to have to lead the pack and wants to encourage the rest of his cast to follow his lead and return for another amazing season of Jersey Shore.
"Mike is confident the rest of the cast will rally around him as they have done in the past. The Situation has always been respected and well-liked by the entire cast. He felt that he could break the stalemate by putting these rumors of a cast strike to rest by moving forward and leading the cast to another hit season."
One open shirt button at a time.
—Additional reporting by Cristina Gibson