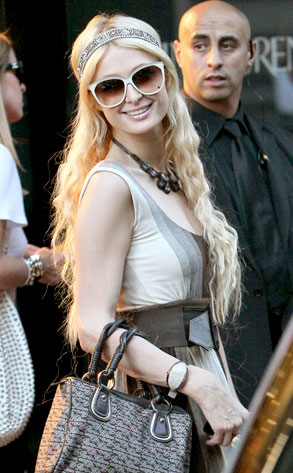 Fame Pictures
Where's that friend to take the fall when you need one—again?
For the second time this month, the are reports that the jetsetting Paris Hilton was detained by police after being caught with marijuana. Only this time, the heiress was reportedly making her way from her namesake city to the French island of Corsica when police discovered less than a gram of pot in her purse.
According to the typically dependable news wire Agence France-Presse, authorities briefly held Hilton in custody, releasing her without filing charges. Other French newspapers published similar accounts.
So who do you believe—French journalists or Hilton herself?