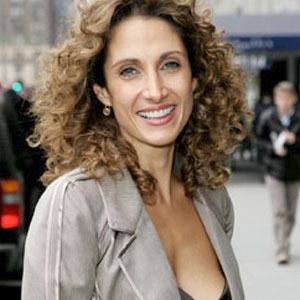 James Devaney/WireImage.com
Another CBS show is losing a core character. 
Melina Kanakaredes, otherwise known as Detective Stella Bonasera, announced today that she will not be back for another season of CSI: NY. And now would be the perfect time to cue this.
Melina has been a part of the long-running CSI spinoff since its 2004 inception, and now that's she's hanging up her badge and moving on, the sixth season marks her last on the series. But perhaps CBS will put up a fight?
Nope. Looks like they are just bidding her a fond farewell.
CBS Television Network and CBS Television Studios said in a joint television statement: "We hoped Melina would return to CSI: NY for another season, but we respect her decision to move on. Her amazing talent and invaluable contribution to the success of the series are greatly appreciated and will not be forgotten. She will forever remain a friend to the network and studio and we wish her the very best."
And what does Melina have to say of her six years as part of the CSI franchise? Nothing but sweetness, of course. "I made some amazing and lifelong friendships during my six seasons on CSI: NY and I will treasure them forever!" she says in her own statement. Apparently the friendships weren't enough to keep her on board, but we wish her well anyway!
This is the fourth departure of a main castmember from a CBS drama: Liz Vassey (CSI), A.J. Cook (Criminal Minds) and Eddie Cibrian (CSI: Miami) will not be returning for the 2010-2011 season.
Any ideas on who should replace Melina? Perhaps we can get a transfer in from Las Vegas or Miami? Will you still watch without Stella? Go nuts in the comments below!
________
Keep up to date on all your TV news by following the WWK Team on Twitter:  @kristindsantos @megmasters @drumoorhouse @jbomb11 @tbrick_2