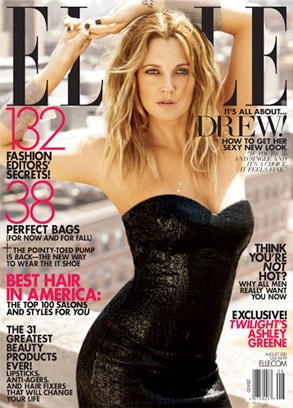 Elle
We think Drew Barrymore is pretty adorable just the way she is, but the bubbly actress isn't opposed to getting a little nip/tuck one day.
In the August issue of Elle—where she's working a hot and sultry look on the cover—the 35-year-old tells the fashion mag, "I don't want to be vain or fearful, and I don't think I'll do anything [in terms of plastic surgery], but if I want to do something, I will."
Hey, that's cool. At least she's honest about it.
Drew adds, "From my perspective, there's no reason to be afraid of aging, because if you age, you're lucky! The alternative is death."
Honest and wise! Who needs looks when she's got these other qualities going for her?