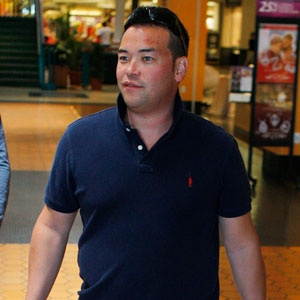 C. Watts/INFphoto.com
Jon Gosselin has been called plenty of things over the years. We just never thought "author" would be one of them.
Yet despite a report that the octodad was planning to pen a memoir (no-joke working title: A Slice of Life: Jon Gosselin's Story), the reality star's rep tells E! News that Gosselin currently has no such plans...yet.
We know what you're thinking: He can write?
"He's considering one in the near future," Jon's rep, Canaan Rubin, told E! News of his client's book-penning prospects. "Nothing's being written right now."
The literary-aspirations rumor gained traction this morning, when RadarOnline claimed that Gosselin would be writing the supposed tome with his life coach (unsolicited performance review: that money could be much better spent) about his life and times as a media whore famous single dad.
"No, they were thinking of that, but it's not written and may never be," Rubin said, adding that it would likely be quite some time before Jon puts pen to paper on his life story. "That was just tossed around."
And then, thankfully, tossed out.
—Reporting by Whitney English