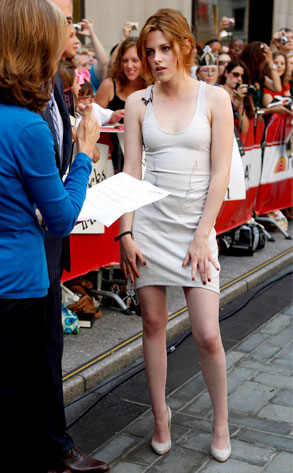 Peter Kramer/NBC NewsWire via AP Images
Another day, another Kristen Stewart quote that gets people talking.
Stewart supposedly told Britain's Hello! magazine she worries about her loyal fans dangerously turning on her.
"I don't feel very comfortable on the red carpet," Kristen said. "I look out there at a thousand people and I realize they could rush me and assassinate me. No security could protect me. Ostensibly they're fans, but I think about them turning on me."
Um, after almost getting her eye poked out by a sharpie at the Eclipse premiere can you really blame the girl?