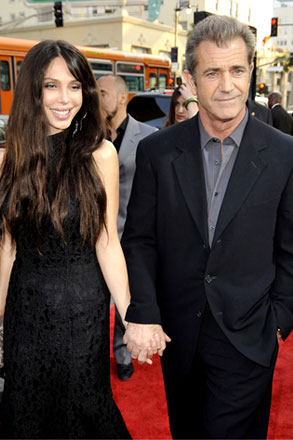 Kevin Winter/ Getty Images
Think Mel Gibson's last rant was ugly? He may have topped himself.
In 2006, the actor famously unleashed an anti-Semitic tirade during his DUI arrest a few years ago. Now the Lethal Weapon star may be in even more trouble after allegedly being taped while using the N-word and spewing a lot of other horrible things.
"You're an embarrassment to me. You look like a f--king pig in heat and if you get raped by a pack of n---ers it will be your fault," Gibson is heard on tape, according to RadarOnline.
Gibson's rep declined to comment on the latest rant, which reportedly comes courtesy of a recording made by baby mama Oksana Grigorieva during an ugly argument at the height of the couple's breakup and custody fight.
If we were Mel's camp, we'd be keeping our mouths shut, too.