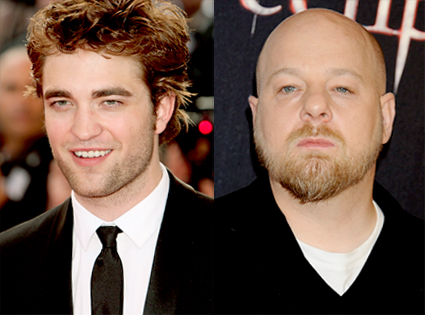 David Hogan/Getty Images; Carlos Alvarez/Getty Images
While Eclipse continues to shatter box office records, we recently chatted with the woman behind the film, Melissa Rosenberg.
Beyond praising Robert Pattinson and Kristen Stewart's "rare and enticing chemistry," the screenwriter of all the Twilight flicks couldn't have been more complimentary of Rob. Especially how he handled the changes David Slade brought with him the third time around.
Here's what Rosenberg had to say about Pattinson and Slade's dynamic, as well as what "way hot" rating she foresees for Breaking Dawn—thanks to that certain sex scene:
Congrats again! Eclipse was our favorite movie out of the three.
"Oh great, I'm glad! I think it may be mine, too."
Some fans were worried initially when David Slade signed on that the film would be too dark. What was your impression when you first met David?
"We were so in sync, and that's not just a line. We really were. He speaks in a visual language. It was a great collaboration because he would bring storyboards, act out scenes in terms of how he saw them and I was able to translate that onto the page. By the time he got on set what was on the page was what he wanted to shoot and was what got shot. There wasn't a lot of inventing going on past that."
Rob said recently he was very challenged by Slade in playing the role of Edward this time around, and that it felt like a new character. What was the dynamic between Rob and David like?
"You know, David has talked about how Edward has to go from having just gotten Bella back to literally ripping someone's throat out at the end [of Eclipse]. It's a hard journey to get to for a character. So I know David worked with Rob in terms of bringing out that dark aspect of him, and we worked together on the script to make sure that was in there."
Change can be unnerving for an actor, so was Pattinson onboard to bring this new character out? Or did he prefer the Edward in Twilight and New Moon?
"Oh sure. Rob is a courageous actor. He wants something to chew on, as it were! He wanted something meaty to really be able to act."
Have you Twi-hards checked out Eclipse yet? Let us know if you think it really is Rob's best vampy work yet.