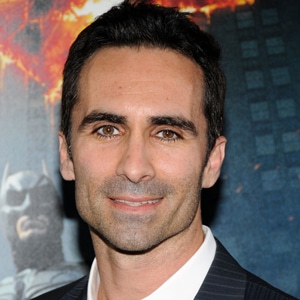 Bryan Bedder/Getty Images
Lost's (never) guylined Richard Alpert is alive and kickin' after flying the Island coop, and we've got the goods on what's next for the ageless wonder: Psych!
No, not psych like we're pulling your pretty little legs. Psych, like the hilarious USA detective series. We can confirm that Nestor Carbonell will pop up in multiple episodes when the series returns this July, in a role we can best describe as the anti-Alpert...
Nestor is set to rival James Roday's Shawn in both the work and romance departments. (Pshaw! We love you James, but seriously, is there really any competition here? This is Nestor freakin' Carbonell we're talking about!)
Anyhoo, according to our friends at Fancast, who first broke the casting scoop, the Lost alum is slated to play Declan Rand, a criminal profiler so similar to Shawn, the latter's bestie Gus (Dulé Hill) dubs the newbie Shawn 2.0. Oooh, burn!
Psych returns with its fifth season July 14, so set your DVRs now. You don't want to miss Nestor's triumphant TV return, do you? Two months without his lovely face on our small screens is quite enough!
Are you as super psyched about this scoop as we here at Team WWK are? Welcome Nestor back in the comments below.
Be sure to follow @kristindsantos on Twitter for more Lost alum updates.
________
It's nice to know there really is Life Beyond Lost, isn't it?