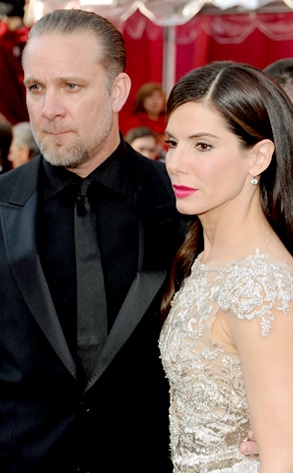 Steve Granitz/Getty Images
That's all, folks.
Two months after filing her supersneaky divorce petition in Austin's Travis County Court, a judge has formally ended Sandra Bullock's five-year marriage to Jesse James.
A clerk in the court confirmed to E! News that the papers, which somewhat creatively cited "conflict of personalities" as the reason for the split, were signed bright and early at 8:30 a.m. And that's about all the dirt we can expect to hear: the documents were sealed, meaning the nitty-gritty details of the case will not be disclosed.
Though if there's one thing we're not hurting for in Sandra's unavoidably chronicled split, it's details. Enjoy singlehood, Sandra.
—Reporting by Ashley Fultz