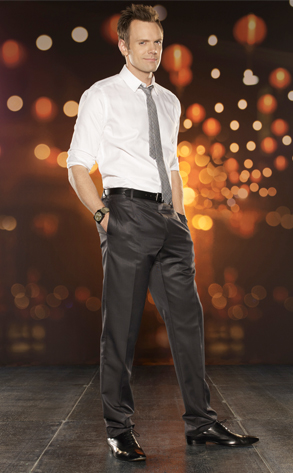 E! Networks
In tonight's all new Soup...
Joel does his best to come to terms with the breakup of The Bachelor's Jake and Vienna then focuses his...er...eye on his own personal history with the former Hooters waitress...
The Bachelorette's Ali gives one guy a rose and leaves the other one to die in Iceland...
A contestant on America's Got Talent takes you on a magic mustache ride of hilarity...
LaToya Jackson goes to visit Bubbles the monkey—yes, that Bubbles the monkey—for camera time closure...
Miley Cyrus visits Regis to remind America's English teachers that their war may in fact be unwinnable...
The Real L Word robs your breakfast cereal of its innocence...
And a contestant on Wipeout gets her ass kicked by a higher power...
Catch it all tonight at 10 p.m. ET/PT!