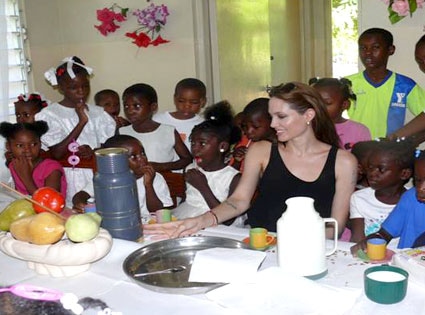 Carolina Perez / SOS Children's Village
There's no slowing Angelina Jolie down when it comes to her humanitarian efforts.
Just hours after  the Oscar-winner was in Ecuador as part of her work as a UNHCR Goodwill Ambassador, she touched down in earthquake-stricken Haiti this weekend for a trip to the SOS Children's Village in Santo, just outside Port-au-Prince, where nearly 500 dislocated children are housed.
Not only did she bring toys for the kids, but she spent the night in an SOS house. "That is why I like to visit and support the SOS Children's Villages in the world," said Jolie, "because I have seen that the children are growing up in a safe and loving environment."