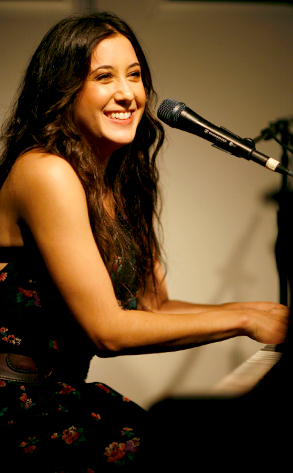 Chris Weeks/WireImage
Vanessa Carlton just pulled an Anna Paquin.
Between songs during her set at the Nashville Pride Festival on Saturday, the "Thousand Miles" singer made a big announcement to 18,000 of her closest pals.
"I've never said this before, but I am a proud bisexual woman," she proclaimed.
Nashville Pride is a celebration of the gay, lesbian, bisexual, and transgender community and given that she was the main headliner, it was hardly shocking that the 29-year-old singer-songwriter would drop the news.
Carlton has previously dated the likes of John Mayer and Third Eye Blind frontman Stephan Jenkins.