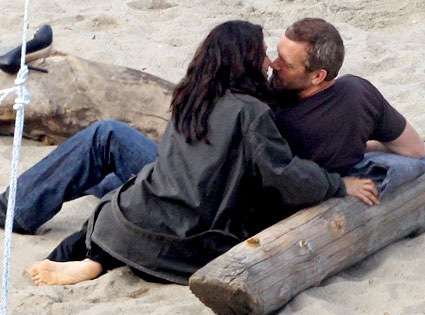 Kevin Perkins / Gaz Shirley, PacificCoastNews.com
Gasp! Can it be?! Is that seriously Huddy gettin' steamy on the beach?!
Alas, it is House's resident couple du jour, and don't they look all lovey-dovey while shooting a season seven scene Thursday in Malibu? But is this little piece of spoilery goodness for real?!
All we can tell you is that these two were definitely filming this romantical scene on the upscale California coast this week, and that we're hearing Huddy will finally experience some actual coupledom in the upcoming season.
So, in the words of True Blood's Pam, are you picking up what we're puttin' down? Take the poll below and let us know what you think about the Huddy lovefest:
Follow @kristindsantos on Twitter for more spoilery fun.
________
House will no doubt dominate some of our Tater Tops categories. Get to nominating now!