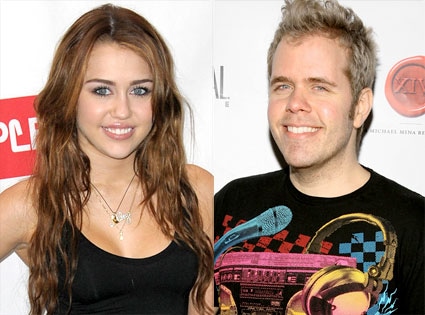 Jordan Strauss/WireImage.com; Angela Weiss/Getty Images
Yes, it was incredibly invasive. Yes, it was beyond inappropriate. Yes, it was most likely fake.
But no, Miley Cyrus doesn't care. Which is where she and one major network seem to differ.
While it's becoming increasingly clear that Perez Hilton won't face any jail time for his bordering-on-child-porn misstep in which he printed an alleged upskirt of the (underage) teen queen, justice-seekers can take heart: he'll still face plenty of fallout from his unbelievable lapse in judgment.
Albeit not from Miley "Turn the Other Cheek" Cyrus.
A source close to Camp Cyrus told E! News that Miley and parents Trish and Billy Ray Cyrus have no intention of filing a criminal complaint against the blogger, and simply hope to end the so-called scandal by delivering the ultimate blow—depriving Perez of more publicity.
"She just wants to move on," the source said. "She thinks it's the work of an idiot and wants to move forward."
Earlier this week, Miley herself said as much to E!'s Ryan Seacrest while talking about the incident on his KIIS FM radio show.
"That's some idiot being an idiot," she said.
And that is wisdom beyond her years.
So far, law enforcement officials seem to be following Miley's lead, as the FBI tells E! News there is no active investigation into the incident.
Which isn't to say he won't face any punishment for his misdeed.
ABC has already stepped up to hit him where it hurts—in the wallet—as the Disney-owned network has yanked its ads for The View off his site (incidentally but probably not coincidentally: Miley is scheduled to appear on the chatfest tomorrow). It's unclear if they will resume advertising the show after her guest spot or if they will grow a backbone stick to their guns.
TV Land, which was also advertising on his site and which yesterday said its relationship with the blogger remained "unchanged," has also since had its Hot in Cleveland spots removed from the site, though it's unclear if that was related to the incident or just bad timing.
Time will tell.
(Originally published June 17, 2010 at 9:33 a.m. PT)