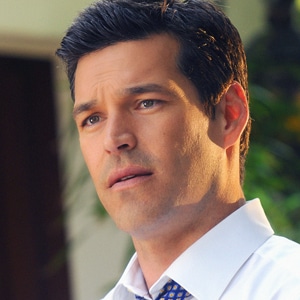 Neil Jacobs/CBS
UPDATE: Though we were originally told that Eddie's character Cardoza would be killed off of CSI: Miami, a reliable source close to the series now tells us that it has not yet been decided how he will be written off the show. Hey may be killed off, he may not. We'll have to wait and see.
________
It's true. Inside sources confirm CSI: Miami's latest recruit (and LeAnn Rimes' latest squeeze) Eddie Cibrian is leaving the CBS staple.
Why? Here's the scoop:
With original castmember—and fan fave!—Adam Rodriguez (Delko) returning this fall, a source close to the series confirms Eddie's departure, and tells me the Powers That Be are more interested in focusing on the core cast next season—which eliminates the need for the poor Cardoza character.
Will you feel lost without Eddie on CSI: Miami or will David Caruso's searing one-liners and Adam Rodriguez's smoldering good looks treat you just fine?
(Originally published June 16, 2010, at 6:20 p.m. PT)
________
Follow me on Twitter @kristindsantos for more breaking TV news