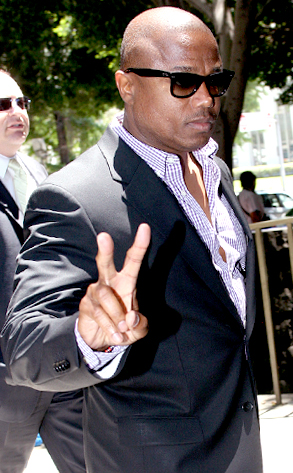 Frederick M. Brown/Getty Images
Allow us to clarify: the one-man Pitch Police and leader of the dawg pound is OK. It's Michael's surviving younger brother who needs your thoughts.
Randy Jackson was hospitalized in a Pasadena hospital yesterday afternoon after experiencing chest pains, which E! News has confirmed was actually a mild heart attack.
As if this month wasn't going to be difficult enough for the Jackson family.