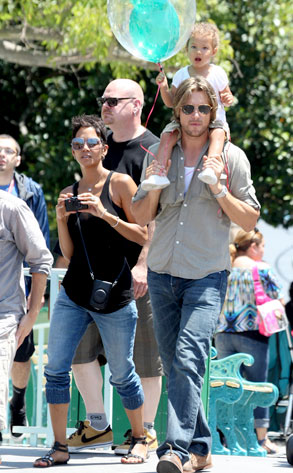 Splash News
Halle Berry and Gabriel Aubry were in a happy place yesterday.
The Oscar winning actress and her former model beau took their daughter Nahla to Disneyland in Anaheim, CA.
The adorable tot clutched a balloon as she hitched a ride on her dad's shoulders while they explored the theme park. Mama Halle snapped pics.
The former twosome was all smiles during their visit, according to UsWeekly. "They seemed very happy together," a source tells the mag.
Which is good...because if you can't be happy at Disneyland, where can you be?