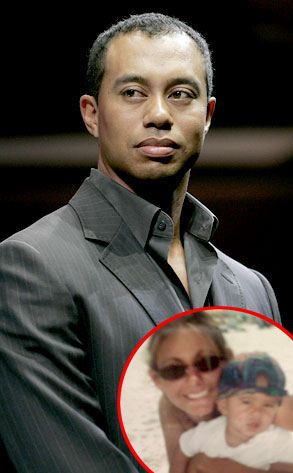 Chris Weeks/WireImage.com; FlashCity.com
Other scandals come and go—Tiger Woods' is forever. Or maybe it just seems like it.
Just when it seemed like Tiger was, well, out of the woods, along comes porn star, alleged escort and mistress Devon James, who lobbed the not wholly unbelievable claim that the golf phenom secretly fathered her now 9-year-old son.
If it's any consolation (and it probably won't be), that at least places the boy's birth prior to Tiger's walk down the aisle with Elin Nordegren. But is the porn star to be believed?