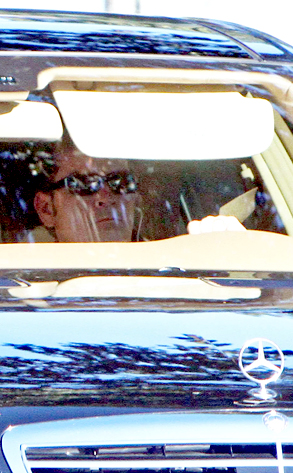 INFphoto.com
Charlie Sheen is losing cars faster than he's losing wives.
Four months after someone ditched his Mercedes-Benz sedan inexplicably at the bottom of a Hollywood Hills ravine, E! News has learned that a second vehicle belonging to the Two and a Half Men star went missing overnight and suffered the same exact fate.
A spokesman for the Los Angeles Police Department tells E! News the fire department responded to a call that came in around 2:50 a.m. about another Mercedes that had gone over a cliff along Mulholland Drive and ended up about fifty feet down in some brush.