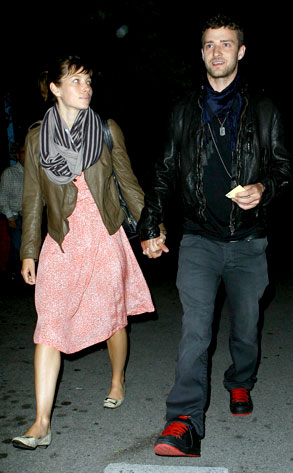 AlphaX/X17online.com
DATE NIGHT: Justin Timberlake and Jessica Biel, enjoying a romantic dinner at Italian restaurant Pace in Los Angeles.
HAIRY SITUATION: Hilary Duff, making her way through a throng of paparazzi as she was leaving the Neil George Salon in Beverly Hills.
SCHOOL CLOTHES: Ashley Tisdale, buying Frankie B. Jeans at Planet Funk in Hollywood.