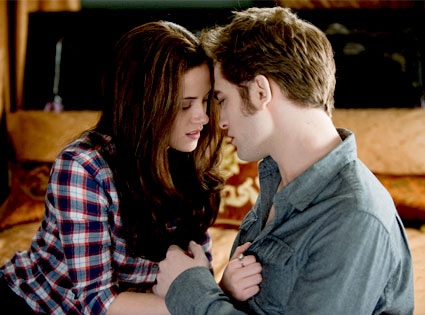 Kimberley French / Summit Entertainment
The least confidential deal in Hollywood has finally gone public.
Summit Entertainment announced Friday that yes, The Twilight Saga: Breaking Dawn will be split into two separate films, with part one slated for a Nov. 18, 2011, release.
And good news: Whoever doesn't die in Eclipse is coming back for Breaking Dawn, even those hard-to-pin-down Cullens, Ashley Greene and Kellan Lutz.
Saga scribe Melissa Rosenberg is currently hard at work converting the 756-page conclusion of Stephenie Meyer's four-novel magnum opus into two screenplays, both of which will be directed by Bill Condon, who signed on for one knowing he'd most likely end up doing two.
In the meantime, even though Eclipse has been all over the Internet in bits and pieces, the whole thing from start to finish finally barrels into theaters on June 30.
(Originally published June 10, 2010, at 6:36 p.m. PT)