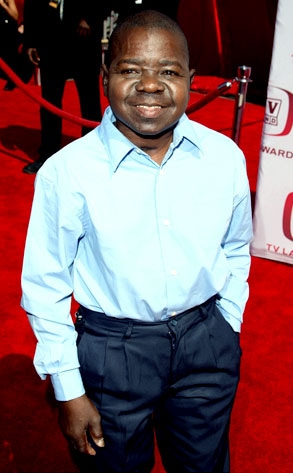 Jason Merritt/Getty Images
Gary Coleman can't just rest in peace.
With former manager-turned-executor of his estate Dion Mial and live-in ex-wife Shannon Price at odds over the final resting place for the former child star's remains, a Utah mortuary is waiting on a court to intervene and decide the matter, E! News has learned.
"In a situation like this where we have different individuals or family members claiming the right of disposition...the Utah statute provides that we really don't do anything until we either receive a court order determining right of disposition or the parties themselves come to agreement," said Matt Bagley, spokesman for Memorial Mortuaries.
And by the sounds of it, the sides aren't about to agree on anything.
Coleman specified in his will that his remains were to be cremated, and both Mial and Price have expressed a desire to fulfill that final wish.
However, since the Diff'rent Strokes actor's untimely death two weeks ago, a memorial service and burial have yet to take place and his body continues to be held by Memorial Mortuaries until the feuding parties can work out arrangements.
Price has previously stated her intention to spread Coleman's ashes along train tracks since trains "were his hobby and he loved that very much."
Considering the fact that this is coming from a cash-strapped woman who took deathbed photos of her former hubby and reportedly sold them to the tabloids for $10,000, one can understand Mial's reservations.
Coleman's onetime adviser has said the actor wished to have his ashes scattered in Hawaii. He also released a statement to Entertainment Tonight Wednesday that he suspected "foul play" in Gary's death and pounced on Price, calling her erratic behavior "shameless" in the days since his passing.
"I wholeheartedly believe there was foul play here," Mial said. "There has been absolutely nothing covert about her behavior and how sadly she has handled this situation. In fact, she's shamelessly brazen and coldly matter-of-fact about this precious life that we've lost."
Shannon's spokesperson, however, sought to set the record straight.
"Shannon has God on her side! Gary is here as well! So all will work out to her good!" said spokeswoman Shielia Erickson. "This is all Gary wanted was to make sure Shannon was OK. Dion is confused as to Gary's priorities."
We just wish it were more apparent that all these folks really did have Coleman's best interests in mind.
________
Check out what Gary's TV brother, Todd Bridges, thinks about Shannon's behavior here. Here's a hint: it ain't good.