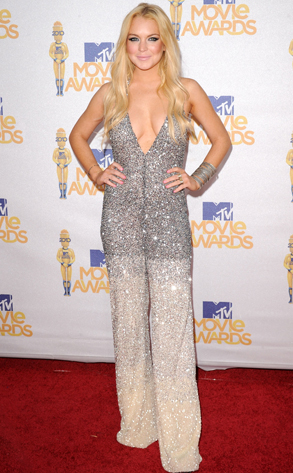 Jason Merritt/Getty Images
At least in prison, Lindsay Lohan wouldn't have to worry about not having anything to wear.
Plus, those trendy orange jumpsuits would look great with that mysterious flashing red light, you know, the one that's put La Lohan back in seriously hot water.
We're hearing from a very fashion-forward insider that LiLo hasn't exactly had the best luck lately when it comes to getting designers to lend their clothes to flaunt on the red carpet—one company even put a ban on the broad.
Then how the heck did LL end up wearing their blinged-out jumpsuit to Sunday's MTV Movie Awards?