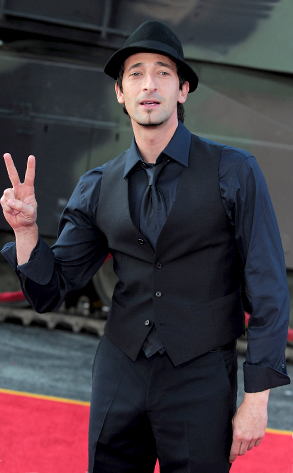 Jordan Strauss/Getty Images
Sandra Bullock's unannounced appearance at Saturday's Spike TV Guy's Choice Awards wasn't the night's only shocker: The usually press-shy Adrien Brody spent more time moseying down the press line than any other celeb.
And while we were dying to ask him about those Paris Hilton rumors, Brody made it clear that he wouldn't be gabbing about any H'wood gals as "it would get him in trouble." So guess we'll stick to flicks, huh?
We couldn't help but notice that between Splice and Predator, A.B. has gone totally sci-fi. Is the stud bringing sexy back to science fiction?