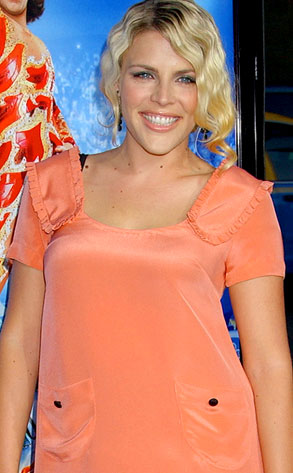 Gregg DeGuire/Getty Images
"By the way, I was at a barbeque recently, and I'm not going to tell you who, but I was with another actress and all these, like, skinny, little, tiny, model-like 12 year olds walked in. And my friend looked at me and was like 'I'm never going to be that skinny!' And I said, 'Um, but, we have other talents.' "
—Cougar Town babe Busy Philipps at the Women in Film Crystal + Lucy Awards when we asked her thoughts on older women being the new sexy
Busy said she'd take costar and good friend Courteney Cox any day over some of the Young Hollywood tramps because C.C. is "the epitome of class, grace, elegance and can have a good time."
Now, any guesses as to which famous pal Busy was referring to? Don't think it could be Michelle Williams (Busy is godmother to Williams' daughter Matilda). But who could we be missing…