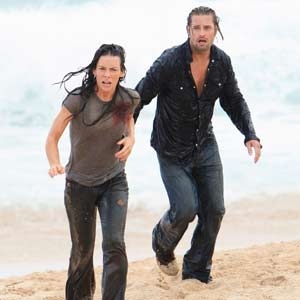 ABC/Mario Perez
May's finale season is o-v-e-r. And while some of our faves went out with a heartwrenching send-off (that means you, Lost) or with more than a few jawdropping twists (hello, Vampire Diaries and Grey's Anatomy), others kinda sorta maybe missed the mark (was that seriously your season ender, The Office?).
So now's your chance to weigh in on the best of the best, and the most cringe-worthy of the worst...
After all, if the producers get some very clear feedback from you fans, they might get the chance to right their courses before the new season begins this fall.
So sound off in the comments below about which season wrap-ups you loved and hated—and why—and take the poll below to help crown this season's winners and losers.
Did we forget any of your faves? Let us know in the comments section, along with your take on what rocked—or disappointed—and why.
________
And don't forget to hop on the @kristindsantos Twitter bandwagon.