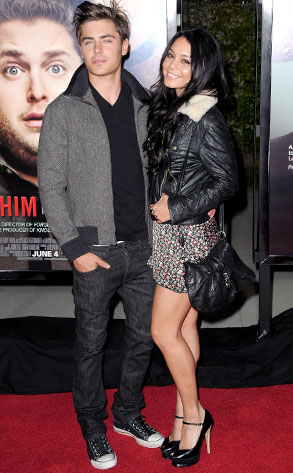 Jordan Strauss/WireImage
Dear Ted:
Sadly, no pets here...too many allergies. Sad face. But...as a guilty fan of Zefron and Vanessa, have the two ever been a BV? She had all that nudity stuff...we're talking some real BVs.
—Christy
Dear Shocker:
Actually, she has...not. But Zac sure has!
Dear Ted:
OK, I know you claim that very high numbers of Hollywood stars are gay. So I think I have five who are completely straight. Joel McHale, Ryan Gosling, John Krasinski, Patrick Dempsey and Jimmy Kimmel. I know they all work in very different areas of Hollywood but it was all I could think of. Am I right?
—Gale
Dear Pretty on the Money:
Almost.
Dear Ted:
Is Summit trying to break the Robsten bubble again? Scheduling Kristen and Taylor to go to Seoul and Australia without any other cast coming along. Why just the two of them in the Far East or Down Under? Shouldn't Ashley, Jackson, Elizabeth, Nikki, Kellan, Peter or Aussie Xavier be involved as well? What's the whole idea?
—T