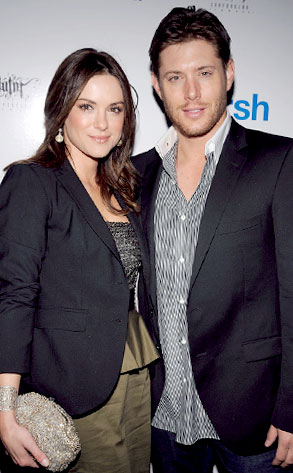 Gary Gershoff/WireImage.com
Danneel Harris and new hubby, Supernatural hunk Jensen Ackles, kept their chic wedding ceremony a secret from the press—except us!—and more impressively, the paparazzi. But the duo are going a whole different route with their honeymoon, if you could call it that.
D paraded her new legalized beau at the Gersh Agency's 2010 upfronts, held at the Juliet Supper Club in New York City earlier this week. How romantic—nothing like sharing the first few days of being newlyweds with corporate sponsors and reporters to set the mood.
Or is that what gets these two hot and bothered?