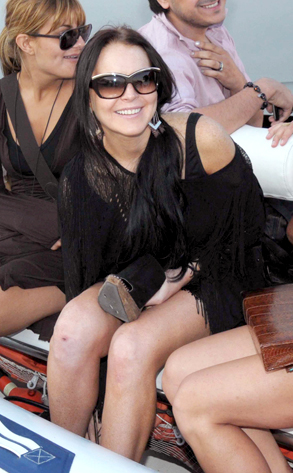 LaPresse/X17online.com
A judge had harsh words (not to mention an arrest warrant) for Lindsay Lohan this morning regarding her trip to Cannes, but at least one person is defending her visit to the south of France.
Matthew Wilder—the director of Inferno, which features Linds playing porn star Linda Lovelace—is giving the legally plagued starlet props for her appearance at the film fest.
"She indeed did some terrific promotion of the film while [in Cannes], which you will see shortly," he told E! News exclusively. "Her appearance there sparked an enormous amount of international interest in the picture."
And he says Lindsay even paid her own way to Cannes...