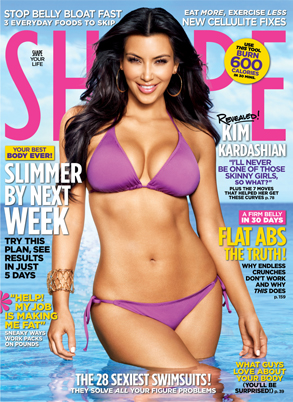 Shape Magazine
Shape cover girl Kim Kardashian may be confident about her bikini body now, but she wasn't always pleased with her ample assets.
The curvy E! reality star says she first starting getting boobs when she was 10 years old, much to her dismay.
"I remember crying in the bathtub," she told the mag.
So what was her solution to try and stop her cleavage from coming?