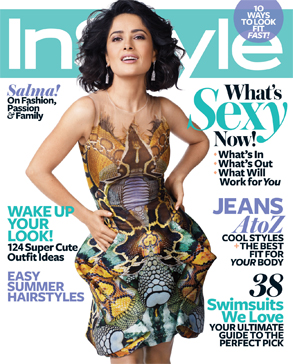 InStyle.com
Attention, world: Another actress has gone triple-barrel on us.
This time around, it's Salma Hayek who's pulled the old moniker switcheroo, opting to henceforth go by Salma Hayek Pinault.
Well, she did marry the guy twice. The least she could do is take his name. Although, it wasn't entirely her decision?