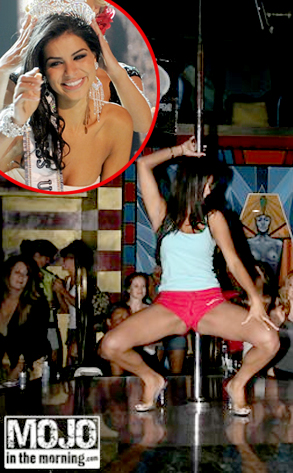 courtesy of mojointhemorning.com; Denise Truscello/WireImage
Forget the Best Actress Oscar. We're pretty sure there's a Miss USA curse.
First there was Tara Conner. Then Katie Rees. And who could forget Carrie Prejean? (Certainly not Rees.)
Now it's time to get familiar—make that very familiar—with Rima Fakih, the newest Miss USA who seems more than capable of upholding the one tradition pageant officials would just as soon let fall to the wayside.
Ah, well. If they can't nab ratings, they may as well try for headlines, right? Here's the latest scandal…