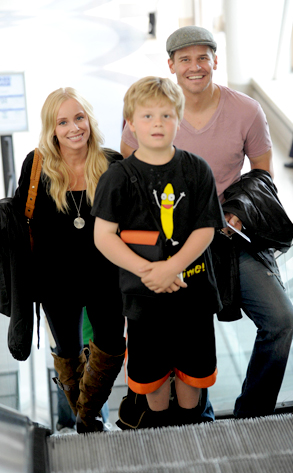 GSI Media
Make no bones about it. David Boreanaz and his wife Jaime Bergman are clearly trying to get through their marital mess.
The couple put on their best brave, dare we say, happy faces over the weekend as they prepared to fly out of LAX with 8-year-old son, Jaden.
Then again, heaven only knows if Jaime will ever be able to truly forgive the former Angel star for his devilish ways.