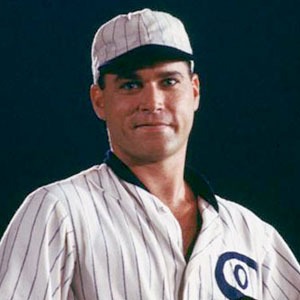 Universal Pictures
Kevin Costner and Ray Liotta may have starred in the Field of Dreams, but that doesn't mean they want to buy the Iowa land where the movie was shot.
"Maybe Kevin is, but I'm not," Liotta joked with me the other day about a rumor the men were hoping to be the new owners of the 193-acre property...
Don and Becky Lansing have put the land, which still includes the baseball diamond built by Universal Studios, on the market for $5.4 million. It became an instant tourist attraction when the flick was released in 1989.
Liotta says he hopes the new owners maintain the field. "I could understand if they don't because ya gotta make a living," he said. "But you probably would make more now charging people to see the field than planting corn."
Liotta said he and his costars never expected the location to remain the same for more than 20 years.
"I've heard from people who have taken their son there or they make a pilgrimage once a year," he said. "There are fantasy baseball things that happen there, too. I think it's more than just about the field like the movie was—it wasn't really just about baseball."