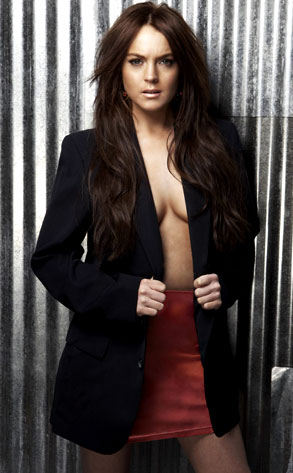 PA
Famous person Lindsay Lohan is the new chest face of Visa Swap, and she'd like you to remove your clothing.
For charity, people. Get your minds out of the gutter.
In conjunction with the group TRAID, which recycles clothing and textiles to fight poverty and help the environment, the U.K.-based campaign encourages people to drop off their old clothes and exchange them for points on a Visa credit card.
Also encouraged? Staring at Lindsay's vintage designer outfits.
What, you thought they were off the rack?