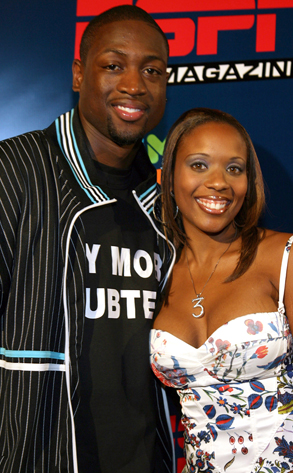 M. Phillips/WireImage.com
Gabrielle Union probably got a chuckle out of this.
Siohvaughn Wade, estranged wife of NBA star Dwyane Wade and archenemy of his current squeeze, the Bring It On star, has been taken into custody by Chicago police after skipping out on a hearing yesterday in the Wades' contentious divorce case.
According to a spokesman for the Cook County Sheriff's Department, Siovaughn, accompanied by her attorney, turned herself in around 11:15 a.m. today and brought along the required $10,000 bond.