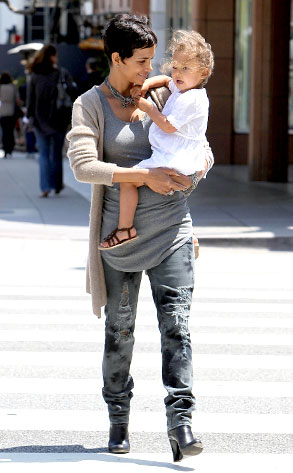 Juan Sharma/PacificCoastNews.com
To the rest of the world, Halle Berrymay be known as a beautiful, Oscar-winning actress.
But for little Nahla, she's simply Mommy.
On Sunday, there was no better example of that fact than the sight of the star strolling down the Third Street Promenade pedestrian mall in Santa Monica with her gorgeous 2-year-old girl.
And given how Halle's had to deal with the heartache over her split from Nahla's dad, a nice, relaxing Mother's Day was probably just what the doctor ordered.