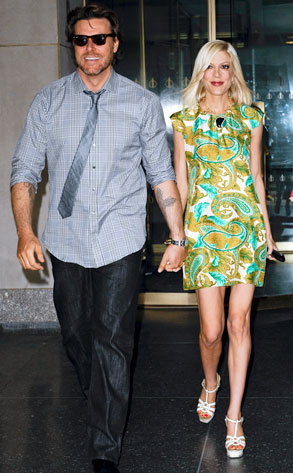 Ray Tamarra/Getty Images
Move over, Heidi Klum and Seal!
Dispelling all rumors that their homelife might not be so sweet, Tori Spelling and Dean McDermott renewed their wedding vows on Saturday.
Tori tweeted, "Beautiful day to remarry ;)" and later added, "Vry excited abt 2nite.Going out on a limb & saying that it might B the best party ive evr planned vision wise! Chic von chic! Getting ready!"
Chic von chic, indeed.