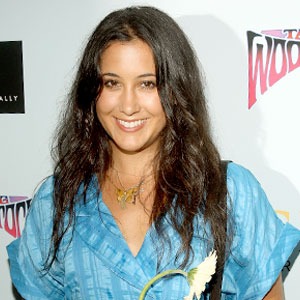 Stephen Lovekin/Getty Images
UPDATE: Ben Teichberg, the pit bull's owner, was found guilty of failure to confine his dog and fined $100. The dog, Bella, is allowed to return home so long as Teichberg builds a fence.
A veterinarian had testified that a mold of Bella's teeth did not match Carlton's bite marks.
________________________________
Vanessa Carlton probably wishes she was a thousand miles away when this happened.
The singer-songwriter was attacked by a neighbor's dog while jogging near her father's place in northeastern Pennsylvania.
Ed Carlton told the Scranton Times-Tribune that a pit bull somehow managed to sneak past an electrified enclosure and bit his daughter in the leg as she was out for a run in her hometown of Shohola, about 100 miles north of Philadelphia.
Carlton suffered five puncture wounds and was treated at a local hospital. She is otherwise OK, her dad said.
As for the canine, according to the local animal-control agency, the aggressive pooch, whose name is Bella, will remain in quarantine for 10 days to make sure it doesn't have rabies.
No word on whether the 29-year-old entertainer, best known for her 2002 breakthrough hit, "A Thousand Miles," will press charges or, um, just let sleeping dogs lie.
________
What stars turned out for this year's Coachella Music Festival? Find out here!