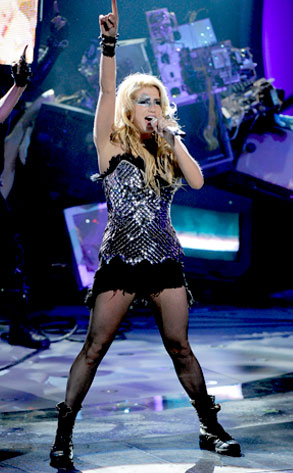 F Micelotta//Getty Images
Ke$ha's talking about getting crunk, crunk for a good cause.
The "Tik Tok" singer announced plans Thursday for a benefit concert for victims of the Nashville flood, which has driven thousands from their homes and left 21 people dead in the Tennessee capital and surrounding areas.
Twenty-one counties in the state have been declared federal disaster areas and flood damages may top $1 billion, according to the Tennessean.