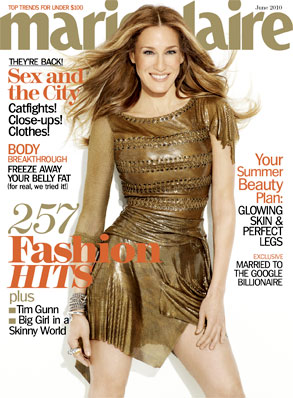 Marie Claire
"When you're on set, you're working 90-hour weeks, you're never home, you're exhausted. There are times when all of us have been sensitive, and sometimes feelings get hurt. But I don't have any regrets about how I've treated people."
—Sarah Jessica Parker in the new Marie Claire, addressing reports of friction between the actress and her costars while shooting Sex and City 2
Just goes to prove that even a fabulous wardrobe and endless cosmos can never take the place of a good night's sleep.