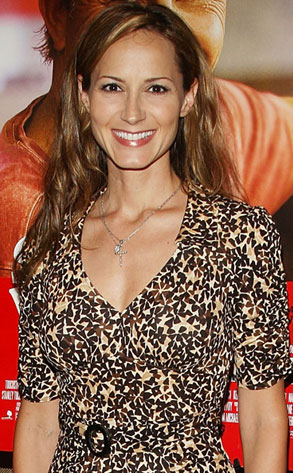 Stephen Lovekin/Getty Images
Dear Ted:
Just saw all the hype about Chely Wright coming out of the closet and my first reaction, as a country music fan is this: Who? Is that why she came out? Because she has a book and a CD coming out as well? What do you think?
—Cristina
Dear Perfect Timing:
Yes, she came out just in time to peddle her products. Maybe some of the Real Housewives should try this tactic to sell theirs...but, good luck, girlfriend!
Dear Ted:
OK, Lindsay Lohan as Linda Lovelace? As soon as I read this, I wondered what you thought. I see it could go either way. It's either the comeback of Robert Downey Jr. proportions or it will totally suck. What are your thoughts? Will she get an Oscar or a Razzie?
—Erin
Dear Drastic Moves:
Signing on to any role these days is big news for Lindsay, darling. And you're right, this could be her big comeback or her not-so-graceful exit from the spotlight. But we're going to have to wait to see who else signs on to the project before we can decide. Oh, and we think L.L. shares more in common with Linda Lovelace than their initials, but that's a different story.
Dear Ted:
Here in the U.K. there have been reports that Glee's Lea Michele is really not so nice. And I'm seriously hoping that's not true, as she seems like a good person and role model, not to mention she is supertalented. So tell me, is Lea nice or not? And is she friends with the rest of the cast of Glee?
—Sunshine