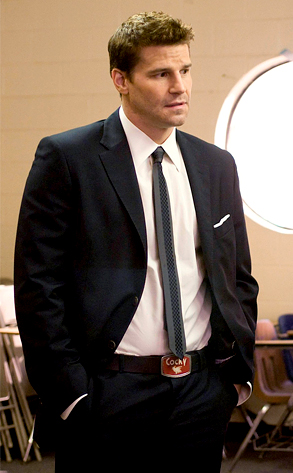 Mark Lipson/FOX
We don't know about David Boreanaz's missus, but at least the Bones crew is still talking to him.
"David Boreanaz has asked me to express to fans his sincere pain, thanks for support, and determination that his family will 'get thru this,'" Bones showrunner Hart Hanson wrote on Twitter today.
Boreanaz's mother-in-law is certainly on the side of he and Jaime Bergman patching things up following the revelation that he carried on with another woman who has since lawyered up, saying she hired legal eagle Gloria Allred after getting a call from Boreanaz's attorney.
"Jaime can see what would happen to the children and the family if they let something like this get a hold of them," Bergman's mom, Sue Scallion, told E! News Tuesday. "They're not going to give in to it."
But it remains to be seen whether they "get thru this."
(Originally published May 5, 2010, at 3:48 p.m. PT)