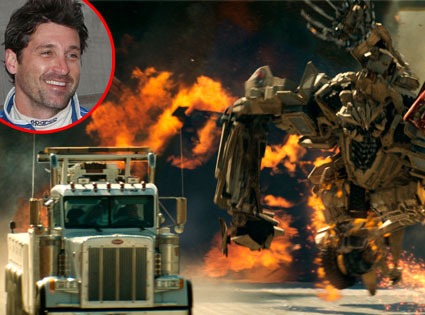 Paramount Pictures, GSI Media
There's more than meets the eye to McDreamy.
Patrick Dempsey is taking time out from Grey's Anatomy to have a heart-to-heart with some alien robots, joining John Malkovich and Frances McDormand as the latest addition to the cast of Transformers 3, director Michael Bay's third entry in his high-octane blockbuster franchise.
A rep for Paramount Pictures confirmed to E! News that Dempsey will play Megan Fox's boss, a part simply said to be "significant to the plot."
Production is slated to get rolling later this month in the U.S., Africa, Russia and China.
________
We got all your movie scoop right here in our Casting Couch gallery.