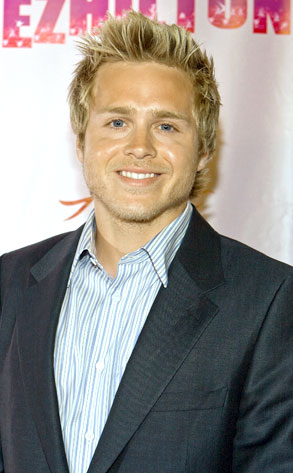 Chelsea Lauren/Getty Images
Spencer Pratt, AKA Herpes 1, has a new business partner. He has teamed up with Snookis ex-boyfriend Emilio Masella to come up with a new "guido" energy drink. I don't know what's in "Guid-O-Juice," but it sounds disgusting. I assume it's just a can of Bolognese sauce mixed with guarana.
The only thing these two idiots should be doing together is studying for their GED. They also reportedly have a dating reality show in the works that will be called Fist Pumping for Love. That's a little on the nose.