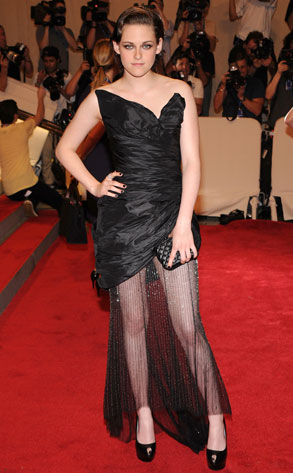 Larry Busacca/Getty Images
Get a load of the guest list.
Kristen Stewart, Tina Fey, Sarah Jessica Parker, Zoe Saldana, Justin Timberlake, Diane Kruger, Liv Tyler, Oprah Winfrey, Anna Wintour and many, many more are hitting the Metropolitan Museum of Art's Costume Institute Gala Benefit red carpet tonight.
The event, called American Woman: Fashioning a National Identity, celebrates iconic looks by raiding the closets costumes of the Brooklyn Museum and...come on, you just want to see all the stars in their pretty outfits, don't you?
Follow our red carpet tweets, and check back as we update our 2010 Met Gala photo gallery throughout the evening. You don't want to miss this fabulous night of fashion.