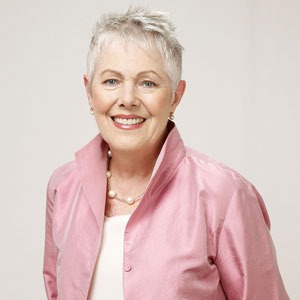 Matt Carr/Getty Images
The Redgrave dynasty has suffered another loss.
Lynn Redgrave, a stage and screen actress who rose to fame as the titular Georgy Girl in the 1960s, has passed away after a battle with breast cancer.
The family has asked for privacy during this difficult time, which sadly may prove to be even harder than usual, given their tragically unique circumstances.
In a short statement released today, her children confirmed that the Oscar- and Tony-nominated star died in her Connecticut home last night. Lynn, the sister of fellow acclaimed thesp Vanessa Redgrave, was first treated for the illness back in 2003.
"Our beloved mother Lynn Rachel passed away peacefully after a seven year journey with breast cancer," children Ben, Pema and Annabel said in a statement. "She lived, loved and worked harder than ever before. The endless memories she created as a mother, grandmother, writer, actor and friend will sustain us for the rest of our lives.
"Our entire family asks for privacy through this difficult time."
While Lynn's passing will hit the acting community hard—Redgrave had more than 100 credits to her name, and most recently appeared on Ugly Betty and Law & Order: Criminal Intent—it will hit her family hardest of all, who is today feeling its third loss of the past year.
Her death comes just one month after the death of her stage legend older brother Corin Redgrave, who passed away April 6 at the age of 70. No cause of death was given for the actor, who was struck with a heart attack in 2005.
A little more than a year ago, on March 18, Redgrave's niece Natasha Richardson was removed from life support after suffering devastating and unexpected injuries while skiing. She was 45.