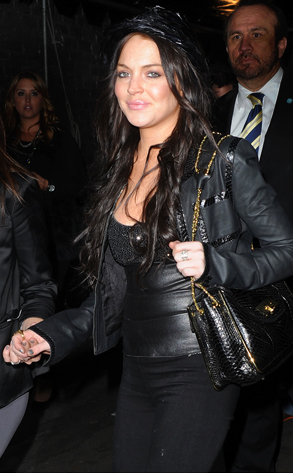 Jason Merritt/Getty Images
Another jail sentence may seem inevitable (hey, we're all thinking it) for Lindsay Lohan, but she can at least rest assured that it's not imminent.
Despite a report that Lindsay would be spending the summer in stripes after failing to attend, as ordered by the court, at least one alcohol-education course per week, Lohan's lawyer tells E! News that the embattled starlet remains in compliance with the court.
"Though there have been occasional weeks when Lindsay has missed her alcohol treatment class, she has always managed to make up the class the following week by attending two classes," Shawn Chapman Holley said.
"For this reason, we contend that Ms. Lohan is in substantial compliance with the conditions of her probation."
Get a load of those semantics, kids. Substantial is not complete.