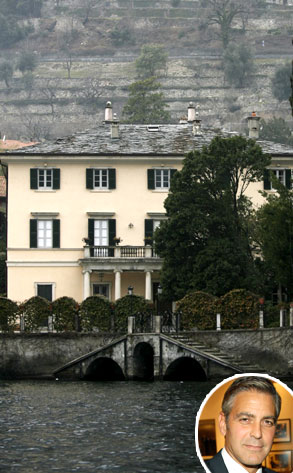 Getty Images, Kevin Mazur/Getty Images
Historians, take note! And not just because a genuine World War II artifact has been found—because this will be the last time you see the words George Clooney and bomb together in a headline (unless he tries his hand at another Batman).
The Italian navy was called in to the superstar's Lake Como retreat this week after a veritable arsenal of unexploded WWII-era bombs were found in the water, with hand grenades, aircraft bombs and mortars among the explosives discovered.
Italian authorities sealed off the surrounding town while they worked to locate and defuse the bombs. And while Clooney was not home at the time, his sense of humor definitely was.
"This is not the first bomb I've experienced," he quipped in a statement. Yeah, rubber nipples have a way of turning audiences off, George.
But lesson learned—hopefully it'll be his last!